Photography is a vibrant and dynamic art form that has undergone significant changes over the years. While today's digital age is saturated with vibrant colors and stunning effects, the roots of photography lie in the simplicity of black and white imagery. This blog post will walk you through the journey of ten renowned black and white photographers who have left indelible marks on the medium.
We'll explore their styles, their seminal works, and the impact they've had on photography and the world. Each of these artists brought something unique to the table, and their legacies continue to inspire budding photographers worldwide.
1. Ansel Adams (1902-1984)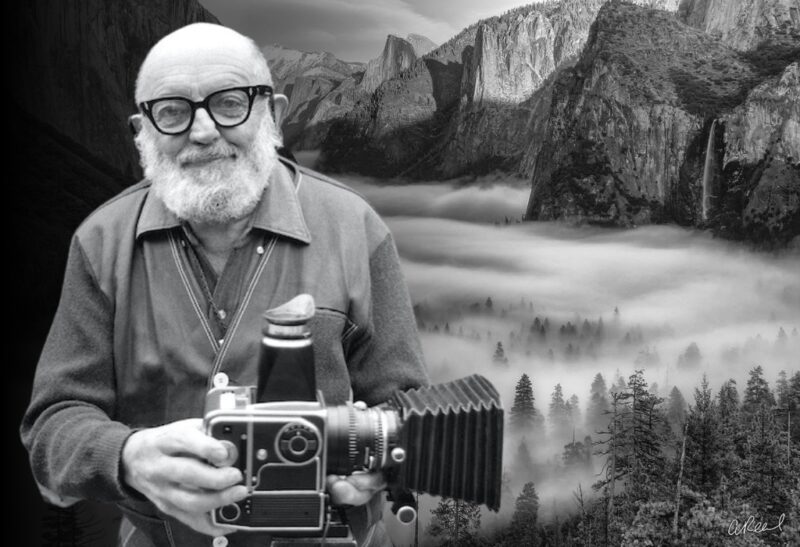 Ansel Adams was an iconic American photographer renowned for his black and white landscape photographs of the American West. He was also an environmentalist, using his works to promote conservation.
Early Life and Inspiration
Born in San Francisco in 1902, Adams developed a passion for nature at a young age. His love for the outdoors was amplified after his family's trip to Yosemite National Park in 1916. This trip served as a turning point for Adams, inspiring him to take his first photographs with a Kodak Box Brownie.
In the 1920s, Adams was deeply inspired by Paul Strand's photographic style, which had a significant influence on his work. Strand's ability to capture the spiritual essence of nature resonated deeply with Adams, leading him to consider photography as a career.
Significant Works and Legacy
Some of Adams' most famous works include:
Monolith, the Face of Half Dome (1927)
Moonrise, Hernandez, New Mexico (1941)
Clearing Winter Storm, Yosemite National Park (1944)
Adams' unique ability to capture the majestic beauty of nature in his photographs has left a profound impact on landscape photography. His work has become synonymous with black and white photography, and his name continues to inspire photographers worldwide.
2. Robert Capa (1913-1954)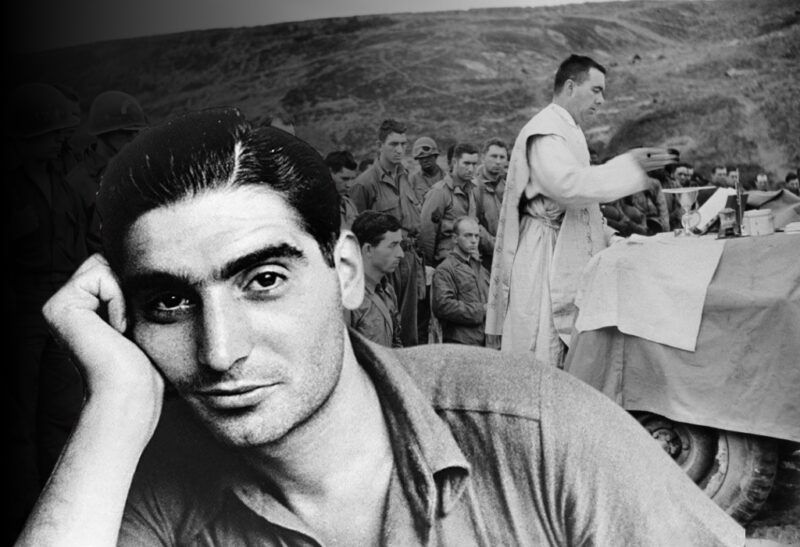 Robert Capa was a Hungarian war photographer who covered five different wars: the Spanish Civil War, the Second Sino-Japanese War, World War II across Europe, the 1948 Arab-Israeli War, and the First Indochina War. Capa's most renowned works feature images of war from the frontlines, offering a raw, intimate view of the human experience during such times.
Early Life and Career
Born Endre Ernő Friedmann in Budapest, Hungary, Capa moved to Berlin at 18 to study political science. He took up photography as a way to support his studies. In 1936, Capa coined the term "The Magnificent Eleven" to describe a group of his photos taken during the D-Day landing.
Capa's work was distinct in the way it captured the reality of war – his images were not staged or rehearsed but spontaneous and direct. This approach led him to coin the phrase, "If your pictures aren't good enough, you're not close enough."
Significant Works and Legacy
Capa's significant works include:
The Falling Soldier (1936)
D-Day series (1944)
Despite his untimely death in 1954, Capa's legacy lives on. His body of work revolutionized war photography, and his fearless approach continues to influence photojournalists today. He also co-founded the Magnum Photos agency, an international photography cooperative that has nurtured some of the greatest photographers since its inception.
3. Henri Cartier-Bresson (1908-2004)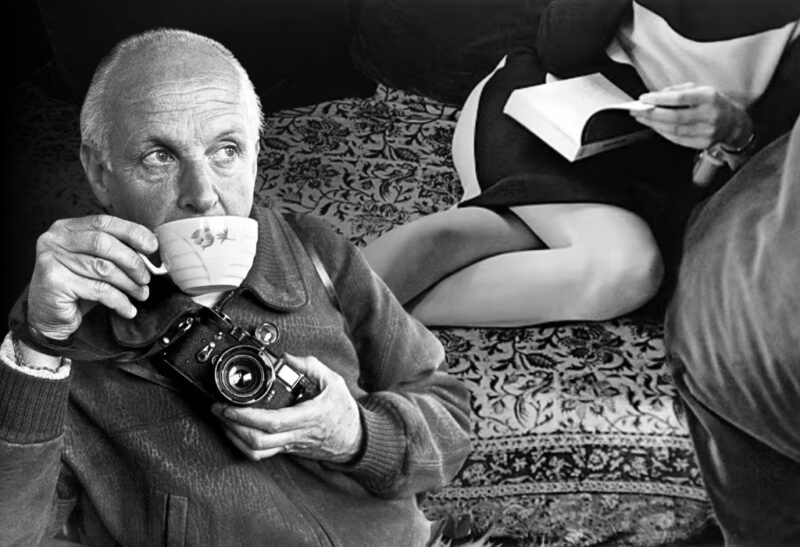 Regarded as the pioneer of street photography and photojournalism, Henri Cartier-Bresson was a French photographer whose unobtrusive style of capturing life's decisive moments has made him a legend in the world of photography.
Early Life and Career
Cartier-Bresson was born in Chanteloup-en-Brie, Seine-et-Marne, France. He originally studied painting before turning to photography. His interest in capturing everyday life, coupled with his background in painting, allowed him to develop a unique style that focused on geometry and drama in seemingly ordinary scenes.
Significant Works and Legacy
Some of Cartier-Bresson's most notable works include:
Behind the Gare Saint-Lazare (1932)
The Decisive Moment (1952)
Cartier-Bresson's legacy lies in his concept of the "decisive moment," the split second when an event's visual and emotional elements coalesce to form a perfect composition. This concept has become a fundamental principle in photojournalism, influencing generations of photographers.
4. Dorothea Lange (1895-1965)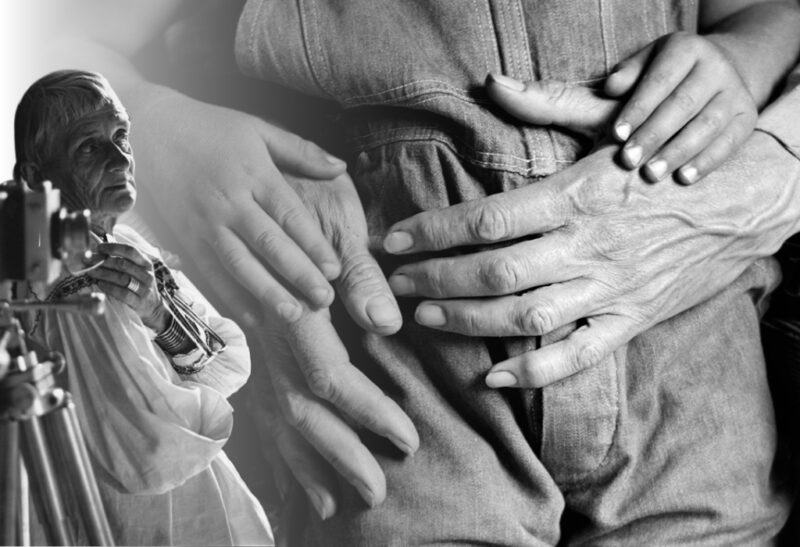 Dorothea Lange was an influential American documentary photographer and photojournalist best known for her Depression-era work for the Farm Security Administration (FSA). Her images humanized the consequences of the Great Depression and profoundly impacted documentary photography.
Early Life and Career
Born in New Jersey, Lange's interest in photography blossomed after a childhood filled with adversity. She studied photography in New York before moving to San Francisco, where she ran a successful portrait studio. It wasn't until the onset of the Great Depression that Lange shifted her focus toward the suffering and resilience of people on the streets.
Significant Works and Legacy
Lange's most famous photograph, Migrant Mother (1936), became a symbol of the Great Depression. Her body of work for the FSA, capturing the plight of the dispossessed, was a critical influence on the development of documentary photography.
Her legacy lies in her empathetic approach to photography and her ability to capture the dignity and strength of her subjects amidst adversity. Lange's work continues to inspire photographers aiming to highlight social issues.
5. Richard Avedon (1923-2004)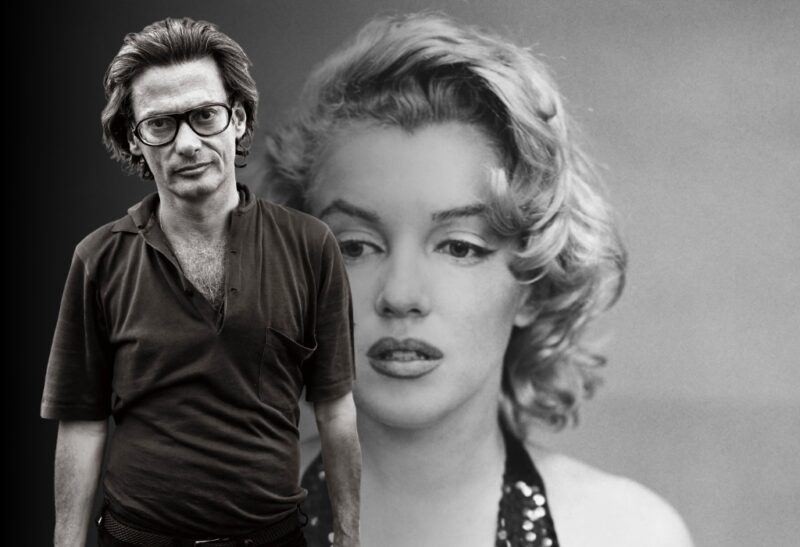 Richard Avedon was an American fashion and portrait photographer who transformed fashion photography with his imaginative images that showed the personality and soul of his subjects. He worked for Harper's Bazaar and Vogue, creating a substantial body of work that is now a significant part of the fashion industry's history.
Early Life and Career
Born in New York City, Avedon developed an interest in photography at an early age and joined the Young Men's Hebrew Association (YMHA) camera club when he was just twelve. His interest in fashion photography began with his job as a photographer for a department store. He rose to prominence in the fashion industry with his unique and innovative photographs that showcased not just the garments but also the emotions and personalities of the models.
Significant Works and Legacy
Avedon's significant works include:
His fashion work for Harper's Bazaar and Vogue
His portrait collection titled In the American West (1985)
Avedon's unique style of injecting emotion and movement into fashion photography transformed the industry, shifting the focus from still, emotionless poses to dynamic, emotive images. His black and white portraits are celebrated for their minimalist style and profound psychological depth.
6. Gordon Parks (1912-2006)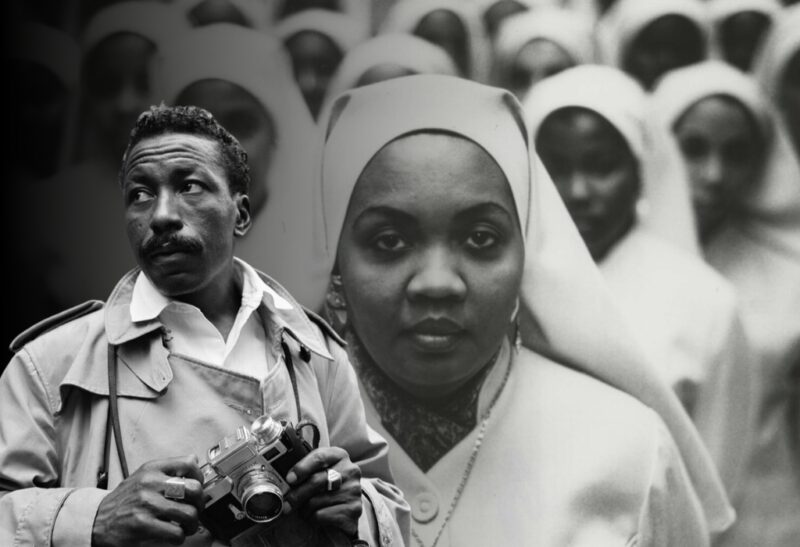 Gordon Parks was a groundbreaking American photographer, writer, and filmmaker. He was the first African American photographer for Life and Vogue magazines and used his work to fight against racial injustice and poverty.
Early Life and Career
Born in Fort Scott, Kansas, Parks bought his first camera from a pawn shop at 25 and taught himself how to use it. Parks initially worked as a portrait photographer and a fashion photographer for a boutique before landing a position at the Farm Security Administration (FSA). This role brought Parks face-to-face with social inequality and racial segregation, which became the primary focus of his work.
Significant Works and Legacy
Among Parks's most famous photographs are American Gothic, Washington, D.C. (1942), and Emerging Man (1952). His legacy lies in his unflinching commitment to social justice and his ability to use his camera as a weapon against racism and poverty.
7. Diane Arbus (1923-1971)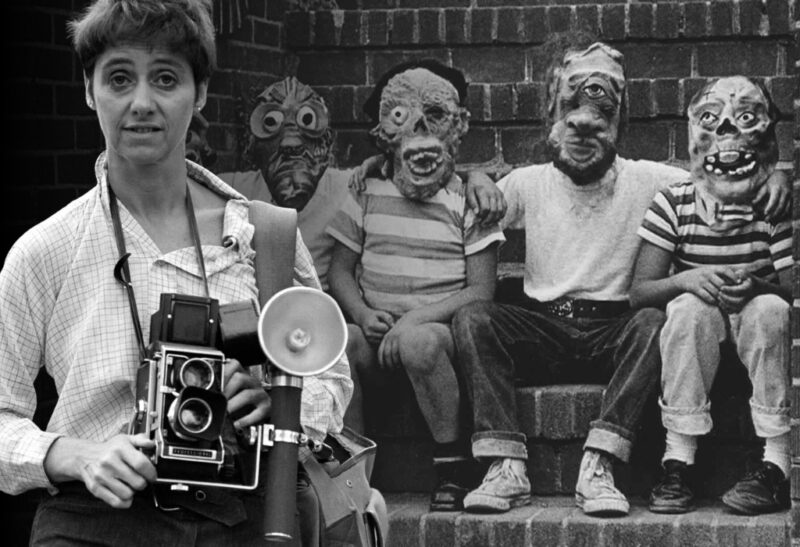 Diane Arbus was an American photographer known for her provocative and controversial black and white portraits of people on the fringes of society. Her subjects ranged from giants, dwarves, transgender people, nudists, and circus performers, among others.
Early Life and Career
Born in New York City, Arbus started her career in commercial photography, working alongside her husband. She later decided to pursue her interests in photographing the unconventional aspects of society, capturing images that evoked the complexity of the human experience.
Significant Works and Legacy
Some of Arbus's most iconic photographs include Identical Twins, Roselle, New Jersey (1967), and Jewish Giant at Home with His Parents in The Bronx, NY (1970).
Arbus's legacy is a collection of compelling photographs that captured the underrepresented and marginalized communities. She has significantly influenced the art of documentary photography and has given the world an intimate look into hidden aspects of society.
8. Edward Weston (1886-1958)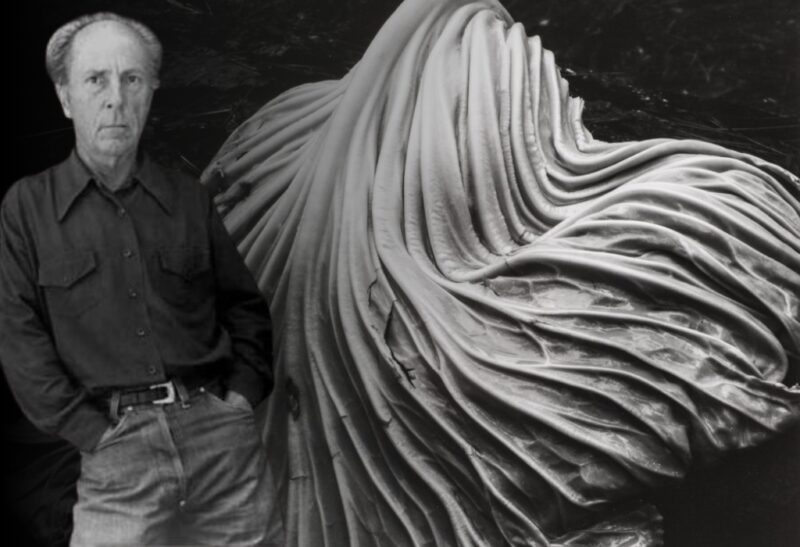 Edward Weston is a pivotal figure in American photography, known for his meticulously composed, sharply detailed images of natural forms, landscapes, and nudes.
Early Life and Career
Weston was born in Illinois and began photographing at age 16. He initially worked in a soft-focus, pictorial style, but his work radically transformed in the 1920s when he began creating sharply defined images.
Significant Works and Legacy
Weston's most renowned works include Pepper No. 30 (1930) and Nude (1936). His legacy lies in his innovative use of natural forms and everyday objects, which led to a shift from soft-focus pictorialism to the precise, high-definition form of photography that characterizes much of modern photography.
9. Irving Penn (1917-2009)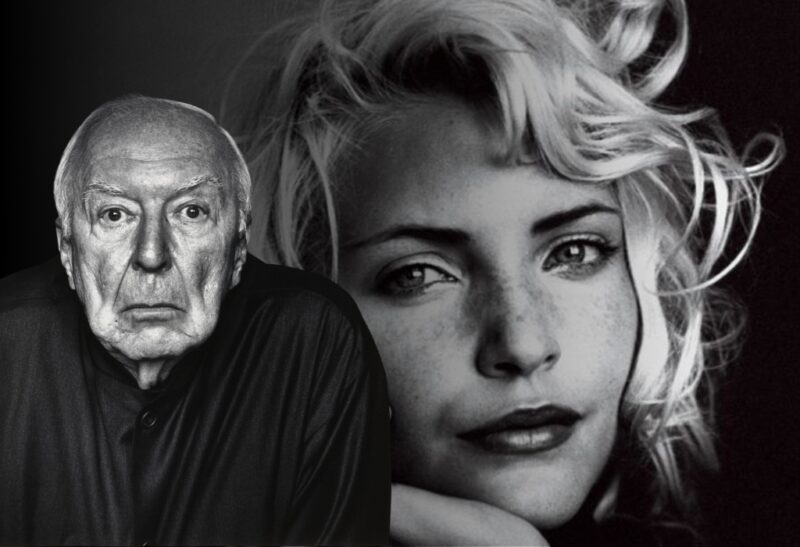 Irving Penn was one of the 20th century's great photographers, known for his fashion photography, portraits, and still lifes. His high-contrast black and white images are elegantly composed and deeply expressive.
Early Life and Career
Born in New Jersey, Penn worked as an assistant at Harper's Bazaar before becoming a photographer for Vogue. Penn's minimalist aesthetic, combined with his expertise in both black and white and color photography, set new standards for fashion photography.
Significant Works and Legacy
Penn's significant works include Cuzco Children (1948) and Woman with Roses (1950). His legacy lies in his ability to blend simplicity with sophistication, a style that has profoundly influenced the fields of fashion and portrait photography.
10. Robert Doisneau (1912-1994)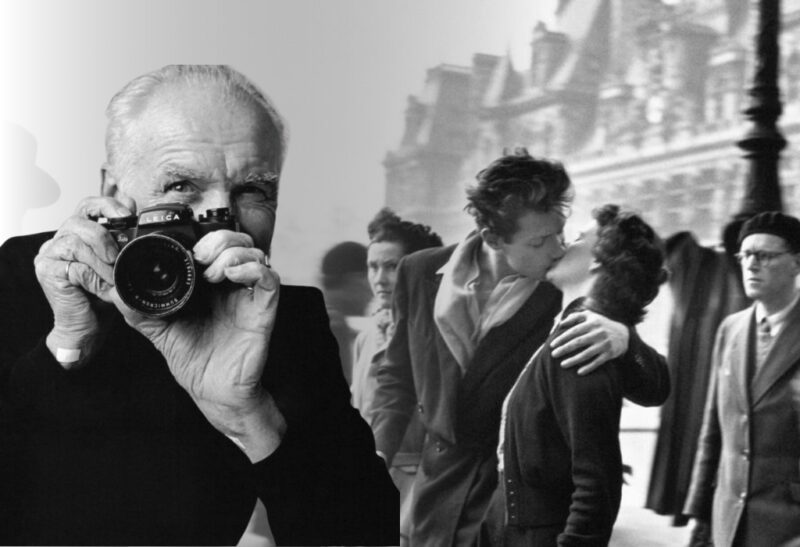 Robert Doisneau was a French photographer renowned for his playful and poetic images of amusing juxtapositions and peculiarities within contemporary Parisian life.
Early Life and Career
Born in Gentilly, France, Doisneau was an iconic figure in street photography and humanist photography. His ability to freeze humorous and often bizarre moments happening in the streets of Paris in the 20th century made him one of France's most popular photographers.
Significant Works and Legacy
Doisneau's most famous photograph is Le baiser de l'hôtel de ville (Kiss by the Hôtel de Ville) (1950), depicting a couple kissing amidst the bustling streets of Paris. Doisneau's legacy resides in his ability to capture the subtleties and eccentricities of everyday life with warmth, humor, and humanity.
Final Words
Photography is a powerful tool that allows us to see the world from different perspectives. These ten black and white photographers have greatly influenced the medium, using their distinct styles and visions to capture moments of human life, nature, fashion, and more. Their contributions to photography are unparalleled, and their work continues to inspire photographers and enthusiasts around the globe.